2 results match your search criteria
Premium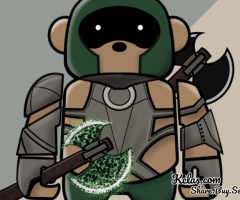 1 week ago
AXOMEN #089
NAME > AXOMENStrength > Double Headed Axes Defender, Land BreakerIdentity > Ground Forces Team Ground Forces collection, the 1/1 unique & hand drawn illustration NFT project & designed by Don Ng a.k.a DongPlayplay.AXOMEN #089
Located: Queenstown, Central, SG Transaction: Sell
7 people viewed
Added 1 week ago
Premium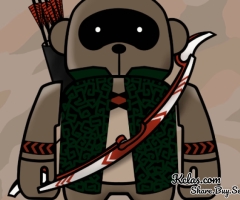 1 week ago
ARCHIE #051
NAME > ARCHIEStrength > Master Archer, Speed TrackerIdentity > Ground Forces Team Ground Forces collection, the 1/1 unique & hand drawn illustration NFT project & designed by Don Ng a.k.a DongPlayplay. Ground forces family featured as troopers & adventurers,. Yes, they are bear! The most brave bear...
Located: Queenstown, Central, SG Transaction: Sell
9 people viewed
Added 1 week ago
Save this search
Save this search and get notified when new offers are posted.